The Model Minority Awakened
The Murder of Vincent Chin - Part 1

Written by Christine Ho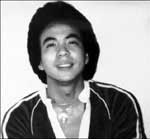 "IT ISN'T FAIR." These words were Vincent Chin's last before he lost consciousness. On June 19, 1982, Chin, a 27 year-old Chinese American, was beaten to death with a baseball bat in Detroit by two Caucasian men. The perpetrators were Ronald Ebens and Michael Nitz, who blamed Japanese carmakers for Detroit's problems in the auto industry. Ebens was heard saying, "It is because of you little motherf*ckers that we're out of work!"



Christine Ho

Background Info
On the Author




She is a 21 years old student at the College of William and Mary in Virginia.

This senior is presently a Goverment / Pre-Law major whose ambition is to become a civil rights lawyer.
In Michigan v. Ebens (1983), Ebens and Nitz negotiated a plea bargain and received two years probation and $3,700 in fines each. The Asian community became outraged by these lenient sentences and mobilized to get "Justice for Vincent Chin." They were successful in the fact that the United States Justice Department took up the case and charged Ebens and Nitz with violating Chin's civil rights. Unfortunately, the story ends with Ebens and Nitz not serving any time in jail for the death of Chin. Yet, the incident of Vincent Chin, while not victorious in the courts, was successful in educating on hate crimes committed against Asians, mobilizing the Asian community, and setting up mechanisms by which other incidents would be better equipped to utilize the law as a means to justice. Looking beyond the surface failure of the Vincent Chin case, one can draw parallels to the women's rights movement in Michael McCann's Rights At Work (1994). While the women's rights movement failed in not achieving all of their goals, they still managed to raise a consciousness for rights, which can be paralleled to the awakening of the Asian American community to the need for mobilization. Thus, both movements, while not successes on their own, were successes in the bigger picture.
THE VINCENT CHIN CASE was the first of its kind for the Asian American community. While it failed in the courts, it was a monumental case in its awakening of the community. While working for the convictions of Ebens and Nitz, the Asian American community had to utilize the media, raise money, drum up support nation wide, organize rallies and protests, garner support from elected officials, and educate the public.
All this activity awakened the Asian American community to seeing the need for an organizational model for mobilization. Then after the failure in the courts, the Asian American community did not relinquish. Vincent Chin became a symbol of the discrimination inflicted upon Asian Americans in modern society. It became a driving force of motivation when other racist acts occurred against Asians, such as those against Jim Loo and Kao Kuan Chung. When these incidents occurred, the organizational model that had been set up for Vincent Chin was replicated and applied to these new incidents. The Asian American community vowed never to let another Vincent Chin incident occur. Thus, Vincent Chin's death was not entirely in vain.
WHILE CELEBRATING Chin's bachelor's party at Fancy Pants strip bar, Chin and his friends, Robert Sirosky, Gary Koivu, and Jimmy Choi, ran into Ebens and his stepson, Nitz. "Ebens began making racial and obscene remarks toward Chin calling him a 'Chink' and a 'Nip' and making remarks about foreign car imports." At this point, Ebens called Chin Japanese and made the comment noted earlier blaming Chin for the current lay-offs in Detroit. The fact that Ebens did not care or seem to know what ethnicity Chin was, Chinese or Japanese, would prove important later in the civil rights cases. General jostling and fighting then occurred between Chin and Ebens with Nitz joining in. The doorman of the bar then broke up the fight and separated the two parties. Outside of the bar, Chin challenged Ebens to finish their fight. Ebens then proceeded to Nitz's car and retrieved a baseball bat from the trunk. At the sight of the baseball bat, Chin and Choi both fled from Ebens and Nitz. The two men met at McDonald's restaurant and hoped to get protection from the crowd. While still looking for Chin, Ebens and Nitz ran into Jimmy Perry, who they solicited to help them find a "Chinese guy" in exchange for $20.
In the car, Perry recalled Ebens and Nitz talking about catching a "Chinese guy" and "busting his head" when they caught him. Eventually, Ebens and Nitz approached Choi and Chin in the parking lot of a supermarket next to McDonald's. Chin saw that Ebens was still carrying the baseball bat and yelled, "Scram." Choi then escaped but Nitz grabbed Chin in a bear hug. Chin managed to break loose and ran away. But Ebens caught up with him and hit Chin several times with the bat on the back and head causing Chin to fall on the ground. Fighting continued with Ebens as the aggressor. Police officers from McDonald's then came to the scene and ordered Ebens to stop. Chin then was taken to Henry Ford Hospital. He suffered two lacerations on the back left side of his head and abrasions on his shoulder, chest, and neck. He lapsed into a severe coma, and after emergency surgery, he was pronounced brain dead. Four days later on June 23, 1982, the ventilator through which he was breathing was removed and he died.
THE SAME DAY, Ebens and Nitz were charged with second-degree murder. The case went before Wayne County Circuit Judge Charles Kauffman. On March 17, 1983, Ebens pleaded guilty and Nitz no contest to reduced charges of manslaughter. Judge Kauffman sentenced them to two years probation and fined them each $3,700. Up to this point, the case had not received much media attention. With these lenient sentences, the Asian community went into an uproar, and media coverage became substantial. Headlines such as "Two Face Probation for Beating Man to Death" started to appear in Detroit and national papers. Protests against Kauffman's ruling started forming in the city. Kauffman defended himself by saying:
We're talking here about a man who's held a responsible job with the same company for 17 or 18 years and his son, who is employed and a part time student. These men are not going to go out and harm somebody else. I just didn't think that putting them in prison would do any good for them or society.
He tried to further justify his decision by pointing to the fact that the two men lacked a previous criminal record. But the "vilification" of Judge Kauffman had already been put in place by the press coverage.
TWO WEEKS AFTER THE SENTENCES from Judge Kauffman were announced, American Citizens for Justice (ACJ) was formed to pursue justice for Chin. Lisa Chan, a Detroit attorney, spearheaded this interracial coalition. This organization was the first of its kind in the fact that it was a spontaneous mobilization against a hate crime committed against an Asian American. This organization became instrumental in the victories and losses of the movement for the justice of Vincent Chin. The ACJ would be active in all aspects of the fight for justice for Chin. As demonstrated by the vilification of Judge Kauffman, the ACJ would use the media to effectively sway the public into having sympathy for the tragedy of Vincent Chin and then to demanding justice. Other aspects the ACJ and other members of the Asian community would use to make the case for "Justice for Vincent" were protests and rallies, collaboration across the nation for support, fundraising, appeals to elected officials, and lastly and most importantly, the use of the law.


Click HERE to go to Part 2
HERE for Part 3, HERE for Part 4 and HERE for Part 5




Any questions regarding the content, contact Asian American Artistry
site design by Asian American Artistry
Copyright © 1996-2003 - Asian American Artistry - All Rights Reserved.