PURSUING THE PEARL
Comprehensive Resource
for Multi-Asian Ministry
by Ken Uyeda Fong


BOOK REVIEW by Russell Yee




What do the following all have in common?

Fish, the Meiji Restoration, postmodernism, emergent multi-Asian culture, and a passion for effective Christian evangelism and discipleship. Answer: they're all part of the view Ken provides us of the needs and opportunities facing Asian American churches in the 21st century. For years, Evergreen Baptist Church and Ken have been vanguards in developing both theory and practice in Asian American ministry. And for years, church leaders have sought out scarce and bootleg copies of Ken's 1991 D.Min. dissertation, "Insights for growing Asian-American Ministries" and its later revision. Now at last his work is available in book form, fully updated and revised.



Information
on the
Book Reviewer

RUSSELL YEE is the pastor of New Life Christian Fellowship in California's Castro Valley.

He is also an Adjunct Prfessor at Fuller Theological Seminary in California. He is a graduate of Dallas Theological Seminary and the Graduate Theological Union (Berkeley).

Russell is also a 4th-generation native of Oakland, where he lives with his wife, Lisa, and their two young daughters and can be reached at ryee@att.net
The most notable difference between Ken's earlier and present work is the shift from his earlier Americanized Asian American (AAA) focus to his present, broader, multi-Asian/multi-ethnic focus (and more multigenerational and multisocioeconomic to boot). These shifts came from Ken's own inner development as well as Evergreen's actual experience of becoming more diverse in the intervening years, especially after the 1996-7 "hive" into two churches (EBC-LA, where Ken is now; and EBC-San Gabriel Valley, led by Ken's former senior pastor, Cory Ishida). Nevertheless, his book is quite relevant to settings focused on only one or only a few Asian groups.
"Comprehensive" is in the subtitle, and Ken indeed covers a very wide range of topics including:
A sociological profile of Asian America's past, present, and possible future
A well-nuanced affirmation and critique of the homogeneous unit principle and its application to Asian American ministry
Why Japanese-American churches are specially positioned to provide leadership to the Asian American church movement
The implications of postmodernism for evangelism, preaching, leadership, and discipleship
General reflections and ideas on approaches to Asian American ministry-everything from interior decorating to evangelism styles
Specific challenges for established churches if they are to thrive into the future
Specific challenges to each different generation of Asian Americans in its position and calling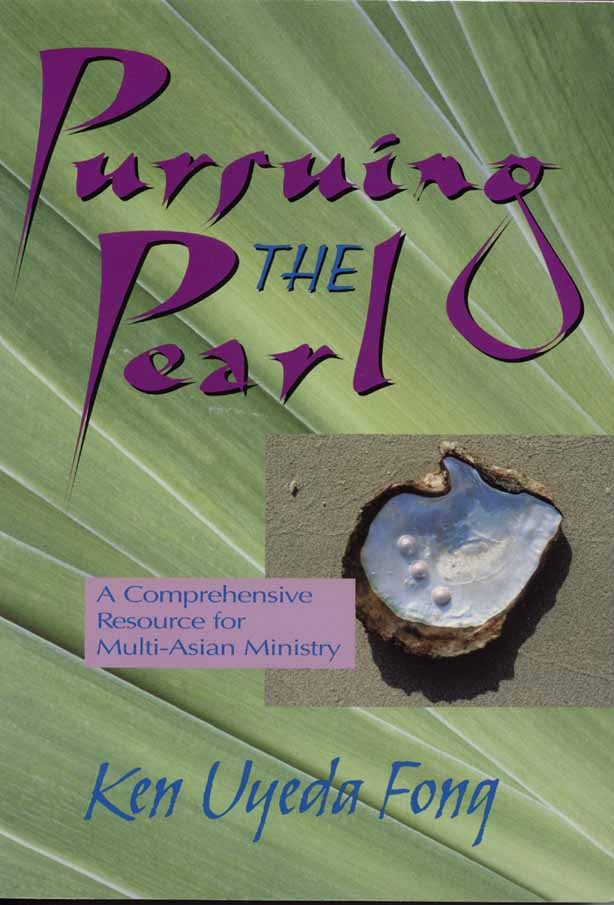 Underlying the book is Ken's great Flow of Generations metaphor. In brief: immigration begins an inexorable flow from the "River of Dreamers" inhabited by freshwater bass (the immigrant 1st-generation), to the "Bay of Transitions" traversed by anadromous salmon (the transitioning 2nd-generation), to the "Sea of Inevitability" and its saltwater cod (the acculturated 3rd+ generations). The thing to note is that in order to thrive each generation needs conditions specially suited to it. Cod suffocate and die in freshwater streams, bass can't bear saltwater, and salmon need both. (Ken demurs from using the metaphor to further comment on where the "salmon" go to spawn.)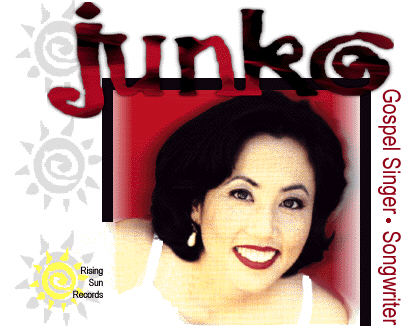 The problem is when churches act as "dams," trying to stop the flow and keep everyone together under the same conditions. In particular, the first generation often neither intended nor anticipated its offspring would lose their ancestral culture and become so westernized. So it experiences those offspring's search for a different worship service or different church as both cultural and personal rejection. (The irony of course is that it was the 1st-generation's decision to emigrate that started this whole inexorable flow.)
Midway through the book are three wonderfully on-target letters Ken writes to the three generations in his model. These letters eloquently summarize much of the book's message and express Ken's heartfelt, godly hopes for each of the generations. These three letters alone are worth the price of the book.
CLICK HERE to go to Part 2




Any questions regarding the content, contact Asian American Artistry
site design by Asian American Artistry
Copyright © 1996-2002 - Asian American Artistry - All Rights Reserved.