DIRECTOR'S FEATURE DEBUT
First Film by a Fil-Am
To Receive National U.S. Distribution
By Ruben V. Nepales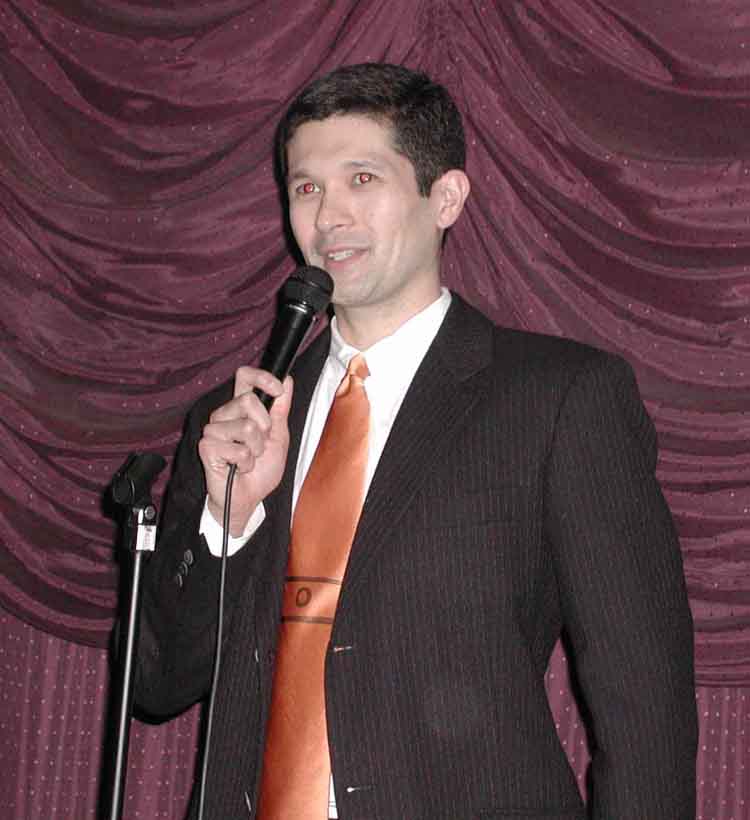 THE DEBUT FEATURE of a director who grew up listening to his Filipino father's stories of Juan Tamad and Mariang Makiling made history by becoming the first film by a Filipino-American to receive national distribution in the U.S.
DAVID MAQUILING'S "TOO MUCH SLEEP," described by The Village Voice as "a wry, nearly deadpan suburban comedy," was picked to become a part of the prestigious Shooting Gallery Loews Cineplex Entertainment Film Series. It joined a list of acclaimed independent films shown at Loews Multiplex theaters in 16 U.S. cities, including New York and Los Angeles.
MAQUILING TELLS in "Too Much Sleep" the story of a sleep-deprived night security guard (Marc Palmieri) whose search for his missing gun takes him on a quirky odyssey through suburbia. The New York Times' David Kehr, in his review of the movie, wrote: "Mr. Maquiling and his cinematographer, Robert Mowen, gives scenes an overbright, otherworldly quality without quite tipping over into obvious unreality. Perhaps too modestly for his own good, Mr. Maquiling doesn't proclaim his originality in the capital letters of a Lars von Trier or a Paul Thomas Anderson. But it is clearly there, and it ("Too Much Sleep") marks him as a young filmmaker to watch."
THE NEW YORK POST'S REVIEW by V.A. Musetto started with this paragraph: "Just when I was dreading seeing another indie movie, along comes this delightful, low-budget comedy from writer-director David Maquiling." Other reviews, including that of famous critic Roger Ebert in Chicago Sun Times, were also favorable.



Background Info
On the Author




Ruben Nepales is a Los Angeles-based contributing writer to the three leading newspapers in the Philippines, The Philippine Daily Inquirer, The Philippine Star and Manila Bulletin.

He was the executive editor of the now-defunct Manila Extra, a magazine for Filipino-Americans distributed in Southern California.

Rubenā's interview subjects, aside from Maquiling, have included producer and soon-to-be-director Dean Devlin, another noted Filipino-American figure in Hollywood ("The Patriot," "Independence Day" and "Godzilla"), Lea Salonga, Mel Gibson, Arnold Schwarzenegger and Faye Dunaway.

In addition to being a freelance writer, Ruben works at R.R. Donnelley, an international financial printer and communications company.

Background Information

on the Photographer

Janet Susan R. Nepales is a writer-photojournalist and have been also contributing articles to the Philippine Daily Inquirer, Philippine Star and Manila Bulletin.

She has also co-edited the Manila Extra with her husband, Ruben and interviewed Hollywood celebrities including Nicolas Cage, Brooke Shields, Glenn Close, Julie Andrews and others. .
PRIOR TO MAKING "TOO MUCH SLEEP," Maquiling, 33, won awards for his short films, including the Grand Jury Prize at the USA Film Festival for "Nine Feet Tall." He is the director of NewFilmmakers, a weekly film series in Manhattan. He also directed several plays, including "Loyalties," which earned favorable reviews on its run at the John Houseman Theater.
MAQUILING, THE SON OF A SURGEON from Placer, Surigao del Norte (Dr. Renerito Maquiling, a graduate of Siliman University and University of Sto. Tomas) who immigrated to the U.S. in the 60's and an American nurse, often cites the Filipino storytelling tradition and folk tales as a big influence in his filmmaking career.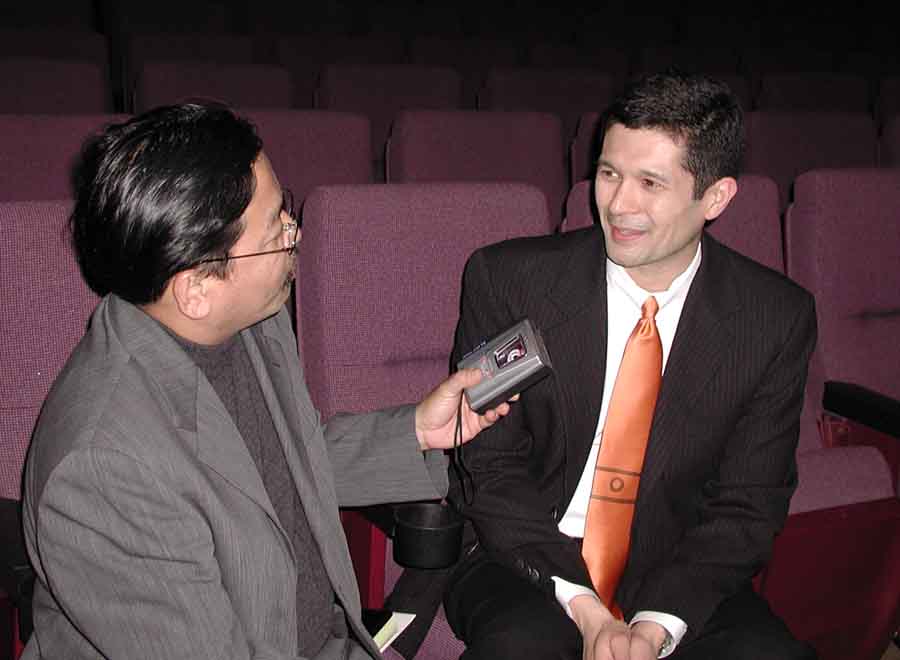 IN A BRIEF INTERVIEW after a special screening in Beverly Hills, the clean-cut, fresh-faced Maquiling said, "Storytelling was a very important part of my childhood. It had a really profound and lasting effect. My dad was always telling us stories, whether it was before we went to bed at night, on long car trips or any chance that he had. Folk stories, especially the Filipino folk stories, were so interesting because they were funny, sometimes tragic, heartbreaking and exciting. Looking back, I realize that storytelling was more than just something to help a child fall asleep. It was really a means for my dad to communicate the Filipino value system and culture to his sons without preaching. Those stories helped me understand what it means to be a good, decent and respectable person. I really came to appreciate that. And I hope that came through in "Too Much Sleep."
THE FORMER ADJUNCT ENGLISH PROFESSOR at a small junior college in Manhattan also mentioned being influenced by the late Lino Brocka: "Unfortunately his influence came a little later because I grew up in an area (Holmdel) in New Jersey that was fairly isolated so it wasn't until I started going to college when I started to see his films. The first Brocka film I saw was "Macho Dancer" because that was the one that really had a theatrical distribution in the United States. That had the most profound effect on me just because it was the first time that I saw a Filipino movie." Perhaps in a nod to Brocka, Maquiling's lead character in "Too Much Sleep" goes to a male strip club where there is a Filipino-looking exotic dancer.
FILMS BY BROCKA, KURUSAWA AND OTHER ASIAN DIRECTORS were eye-openers for Maquiling who told a film journal that as a boy, "I knew I was very different from my classmates at school and my neighbors in suburbia but I didn't have a clue what I was really about. At that time, there were so few Asians in my world that we simply didn't exist beyond the punchline of some racist joke."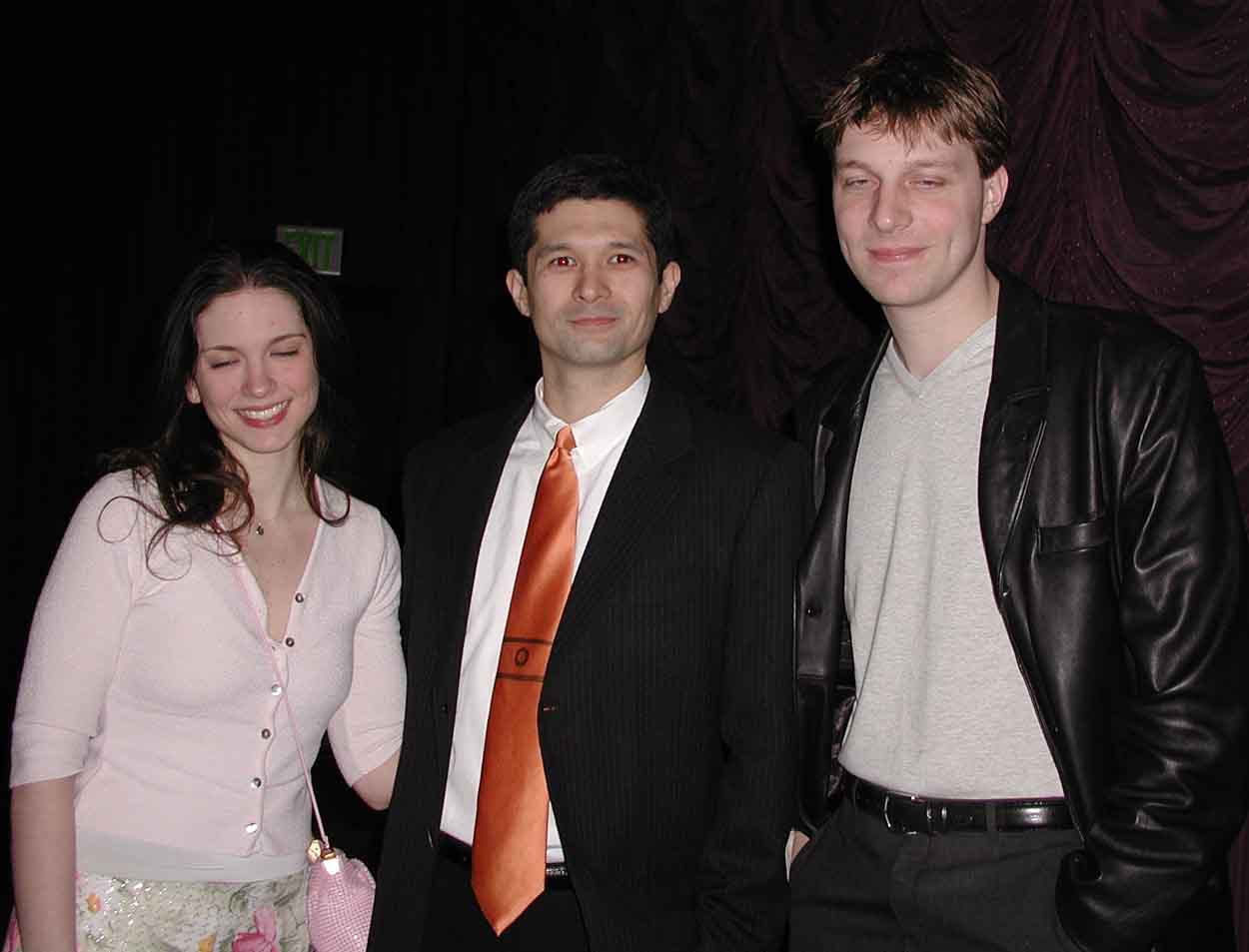 "MY DAD TOOK US TO FILIPINO PARTIES and all of that was very important," elaborated Maquiling to this writer. (His father passed away in 1985.) "Still the community that we lived in at that time was isolated from Filipino culture. It would be a long drive to go out to Queens or even up to Jersey City, where I live now. Moving out of my home to go to school at New York University certainly propelled me forward and got me to start thinking, exploring and reading (about my heritage)."
ASKED IF "TOO MUCH SLEEP" is a bit about him and his feelings about growing up in New Jersey, the filmmaker on the rise replied, "Yes. The sense of alienation that's exactly what I felt. Today, in 2001, American culture is a little different, a little bit more diversified but at that time it was fairly isolated."
THOUGH MAQUILING INVOKES the Filipino storytelling tradition as his muse, "Too Much Sleep" is a modern suburban fable set in a white town. Several reviewers wrote that the film reminded them of Richard Linklater's "Slacker" or David O. Russell's "Spanking the Monkey." Maquiling gets to sink his teeth on the Filipino-American issue on his second film, "Another Deep Breath," which has been greenlighted to go into production this year by Angelika Entertainment, the same indie company that nurtured "Too Much Sleep."
MAQUILING, BRIGHTENING UP at the mention of his second feature, revealed, "The two lead characters will be a Filipino-American couple and the story is set again in New Jersey. He is a college professor and the couple is tested when one of his white students gets involved one way or the other. It's about their marriage but it's also about their relationship within the larger context of the American culture." Then he made a statement that will indeed spell something different for an American indie film: "What I'm excited about is that probably about 50 percent of the film will be in Cebuano (a dialect spoken in southern Philippines)."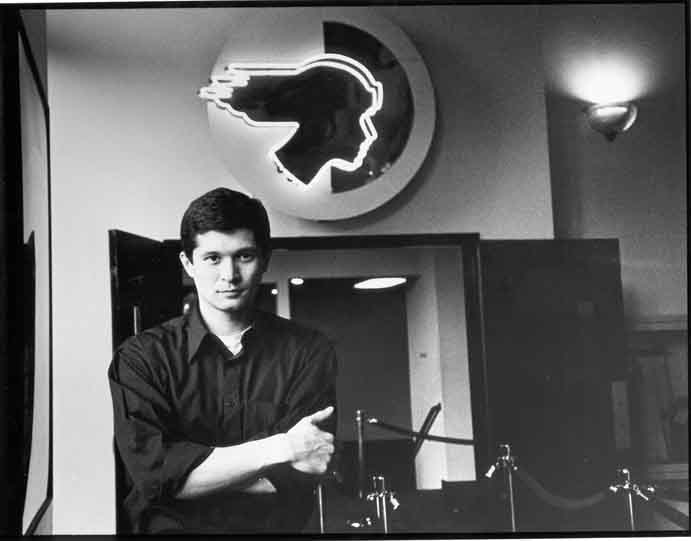 DOES HE SPEAK CEBUANO? "My Cebuano is not very good at all," he answered, "though I have been studying Tagalog for a while and will be going to Cebu and Placer this year to travel and study. I've written the script in English and I'm working with a friend on the translation. And the actors themselves will also be involved in the process."
HE SMILED AT THE WRITER'S insistence on finding out who the Filipino leads will be. Sounding excited over his potential actors, a beaming Maquiling said, "I really can't say. If it works out according to plan, the actress is someone whom people would recognize in the Philippines. We're in negotiations. The actor is also someone whom people know very well and he has won many awards." Maquiling is also scheduled to direct a new TV series in development.



Any questions regarding the content, contact Asian American Artistry
site design by Asian American Artistry
Copyright © 1996-2003 - Asian American Artistry - All Rights Reserved.