GOING GEISHA
Written by Noy Thrupkaew
Part 1 of 5

After returning from Japan a few years ago, I was surprised to see that the States was in a lather over "geisha chic"-which persists to this day. Chopsticks were stuck in heads fair and dark. Fashion magazines urged women to "Geisha-ize." Madonna, that fashion chameleon, appeared in a red vinyl kimono, with her hair in a sharp, asymmetrical bob that must be one of the hairstyles Hollywood thinks of as that "funky Asian chick 'do."

Why, I wondered, do Americans want to wear stuff Asians wouldn't be caught dead in? I was determined to investigate.
I didn't have to go very far. Passing a bookstore I stopped dead in my tracks, caught by a gargantuan display of the New York Times bestseller Memoirs of a Geisha. Arthur Golden's "first-person" narrative from the viewpoint of a geisha was only the first of many recent books on the subject.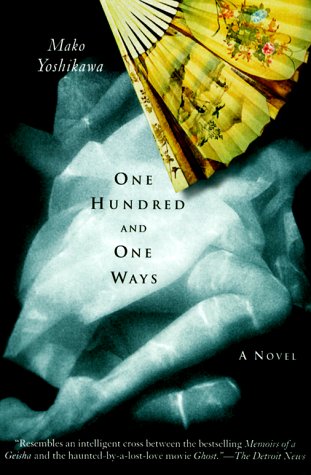 After his book launched the craze, Geisha, by a U.S. anthropologist and the only non-Japanese woman to become a geisha, was reissued from its original 1983 printing. Next came Mako Yoshikawa's novel, One Hundred and One Ways, which recounted the trials and tribulations of three generations of Japanese and Japanese American women, one of them a geisha.
Just what we need! I thought. More, please, on that lurid Western obsession, the geisha! There's still a lot of money to be made on us sexy Oriental females, it seems. You would think people would be over it already, what with the "geisha" figures in Pierre Loti's novel Madame Chrysantheme, the Giacomo Puccini opera Madama Butterfly, and the musical Miss Saigon swelling the ranks of the passive, the pathetic, the eager-to-be-sexually colonized. Add delicious subservience-Madama Butterfly and Miss Saigon off themselves after their white dudes hike up their britches and run off-and "famous Oriental sexual techniques" and you have something as real as an Asian blow-up doll-all hot air and fake plastic. That most Americans know so little about Asia was bad enough. That all they know of Asia seems to be this retrograde, sexist image was worse. And that this image is inextricably tied to Asian and Asian American woman (just type in "Asian women" on the web for a special treat of HOT!!! SEXXXXY ASIAN GEISHA HOOCHIE MAMAS!) was the worst of all.
So it seemed extremely weird that people were actually wanting to do the geisha thing. Was it what bell hooks called "getting a bit of the other"? Was it trying to get all those sex secrets off us lusty Asian women, but without the nasty disempowerment that went along with it? Because for everyone who was bored with being themselves, it seemed like geisha was the new persona to try on.

White Man in Geishaface
Memoirs of a Geisha had started the most recent craze, and I was going to have to read it, even though the thought of a white male pulling what one reviewer called a "ventriloquist's act" by writing from the viewpoint of a geisha didn't thrill me.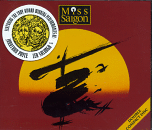 Maybe it wouldn't be so bad, I hoped. After all, Memoirs was so popular it would be released as a movie in 2001. Many of the readers' reviews on Amazon.com had revolved around the yummy voyeuristic quality of the book-they described it as an entrZe into the "veiled," "forbidden" geisha world of "secrecy" and "mystery." Who would pass up a chance to get under those robes?
But for all the buildup about the book being so exotic, what I found was surprisingly familiar. Memoirs read like some kind of bodice-ripper romance/Shogun hybrid, and our geisha Sayuri was pretty much just a Cinderella in kimono. Behind its ostentatiously researched "Japanese" facade lies the same old story of a poor little girl who transcends suffering and icky sex to find her prince.
Born into a poor, rural family, Sayuri and her sister are sold by their father after he learns of their mother's impending death. Gifted with "cleverness," beauty, and an unusual pair of grey eyes, nine-year-old Sayuri, then known as Chiyo, ends up working as a maid in a geisha house. Her plain sister Satsu is not so lucky, and winds up as a prostitute.



The Author


Noy Thrupkaew




Noy Thrupkaew is the former associate editor of Sojourner: The Women's Forum, a 25-year-old national feminist publication. She writes frequently on international women's human rights, welfare policy, prison issues, and Asian and Asian American literature and film.

In September 2001, she will participate in a fellowship at The American Prospect in Washington, DC.
At the mercy of the greedy "Mother" of the house, a creature with terrifyingly yellow eyes, and the beautiful but cruel Hatsumomo, the star geisha at the teahouse, Sayuri falls out of favor and fears that she will be condemned to continue life as a maid. But while she lies weeping on the street, a kind older man known as "the Chairman" stops to comfort her, looking deeply into her eyes and drying off her tears, offering her coins and his handkerchief before he leaves. Smitten by this encounter, Sayuri imagines "a world in which fathers didn't sell their daughters," runs off to the temple and tosses the coins into an offertory box, where she prays that the gods would "permit me to become a geisha somehow. I would suffer through any training, bear up under any hardship, for a chance to attract the notice of a man like the Chairman again."
Miraculously, a "fairy godmother" of sorts appears to save Sayuri from her drudgery as a maid. Mameha, a famous geisha, becomes the "older sister" of Sayuri, fighting Mother and Hatsumomo on her behalf, plotting and planning her young protZgZ's rise to the top. After much adroit political maneuvering by Mameha, Sayuri finds herself in the midst of a bidding war over her virginity. After the right to take her virginity is purchased for a record price, Sayuri's rise to the top begins. But her path to the Chairman's heart is not free and clear yet, as she has attracted the notice of his closest friend, Nobu.
* Part 2 * Part 3 * Part 4 * Part 5 *
Any questions regarding the content, contact Asian American Artistry
site design by Asian American Artistry
Copyright © 1996-2003 - Asian American Artistry - All Rights Reserved.