Alexis Oo
A Tale of a Survivor's Great Success!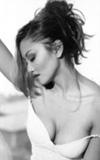 What are your present activities (real estate, school, modeling, etc.)? And where do you want to be in three years professionally and personally?
My present activities at this moment are both school and modeling. In three years from now I would be happily married and my business is a great success and I will be done with school and setting me new goals to reach.

When do you plan to get married and what is your ideal husband?


I plan on getting marry in my late twenties or early thirties. My idea husband is someone that is intelligent, supportive, romantic and has good family morale.

Has your childhood given you a "Devil May Care" attitude of always going for it - despite the odds?


Yes, because you never know until you try.

Alexis Oo
Her Background

Born in Singapore and raised in Seattle, Washington, Alexis Oo was an orphan, having lost her mother at birth and her father in a car accident before her first birthday. Her grandmother raised her.

At the age of thirteen, Alexis was awarded a full scholarship to modeling school. In the past twelve years, she has grown in both her personal and professional life. While working on her college degree at the age of 18, she became a licensed real estate agent in Washington State. She also worked as a model, spokesperson and director of a local modeling agency.

Among Alexis's many credits are: an appearance on the Jenny Jones Show, a finalist at the Miss Hawaiian Tropic pageant, 1st runner up for Miss Venus Swimwear, 1st runner up for Miss Asian Universe, and many others.

Alexis has many interests and hobbies. Some are working out, Tahitian dancing, rollerblading, reading, and of course, shopping. She relaxes by spending time with family and friends.




How has your experiences made you stronger, weaker, more passionate, more cynical, etc.


My experiences in life after all my trail and error I have learn in order to make it and be successful in life. You have to give it your 100% and don't let anything stop you. You control your life and it always a pleasure to prove people wrong when they don't believe in you too.

What advise do you give people who try who are asking "why" things happen?


I would tell them to just "learn from their experience" - as oppose to whether "it is good or bad" because things happen for a reason. And that reason is for us to learn from our obstacle that life has to offer us to make us a better person. Also take what you have learned and share it with other so they don't have to learn the hard way too.

Was there a "key event" that occurred that provided you with this wisdom?


Well there are so many key events that happen to me to make me learn this wisdom. But one example is when I got my car stolen and I had my mom ring in it. It taught me to be more careful on leaving things of important value around.

What is the next "thing" that you want to achieve?


The next thing I want to achieve is spending more time with my family and friends and getting a new car.

What type of car are you planning to get and why?


Right now, I really do not know what type of car I will be getting yet. But whatever it is, it will be nice and comfortable and of course have the speed to give me the performance I need.

Has this made you more "religious?" If so, how.


No it has not, I have always believed in God.
Has being Asian Pacific American been a greater benefit or hindrance?


Being Asian Pacific American has been a great benefit for me. The reason is because it has made me see how society is and how people treat you. I am proud of my Asian heritage because we have struggle and came a long way from those prejudice days.

What are your hopes for the Asian Pacific American communities for the immediate, near and extended future?


My hope for the Asian Pacific American communities is to be more except of other culture and race.

What aspect, element, historical incident and/or influence of your Asian/Asian Pacific American heritage have had the greatest impact?


The greatest impact that Asian/Asian Pacific American heritage have on me, is the family morale and the drive to work hard to be successful. I believe we stick to our blood through thick and thin. Never given up on her love ones. No matter what struggle we go through in life.

What is the specific nature of the business that you've mentioned will be a great success?


The specific nature of the business that I would like to be a great success in is building my own modeling and advertising agency.

Can you provide examples of what you've done in the past to share your successes to others and/or specific examples of how you would like to accomplish this?


An example of what I have done in the past to accomplish some of my goals are that I did not party like the rest of my friends and classmate. Instead of partying and wasting my money on alcohols. I had worked two jobs to but myself through school purchase myself a car and buy myself a house. I believe that when you are young, you should be able to sacrifice something, so that you can have a comfortable life when you get older.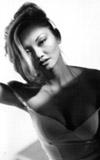 How has faith been an important factor in your surviving your past, in addition to your present success and future successes?


To me, having faith is everything. Once you stop believe and then you give up on things. If you have faith it will give you the drive and energy to accomplish anything you would like. If I did not have faith, I probably would not have finish school or be where I am today.

Who are your heroes (past or present, Black/White/Hispanic/Asia, politicians/leader/athlete/friend/family member, etc.?


My hero is my grandmother. She show me how to survival in this world. She has live life through the two different cultures and dealt with racism and everything else that came along.

How would you like to be "known as" and/or "remembered as?"


I would like to be known as someone with a loving heart that cares about everyone. Whatever I put my mind to I will accomplish no matter what obstacle is thrown my way.




Any questions regarding the content, contact Asian American Artistry
site design by Asian American Artistry
Copyright © 1996-2001 - Asian American Artistry - All Rights Reserved.