SPECIAL FEATURE
Philip Ahn
Margaret Cho
Bruce Lee
Jet Li
Keye Luke
YoYo Ma
Dalip Saund
Anna May Wong

COMMENTARY
Don Duong
Martial Arts Influence
Media Ownership Limits
Reality Shows Provide Networks' Cheap Shows
Playing the Same Roles
Musicals
Sequels
TV Stereotypes
Unscripted TV Shows
Wanna Be a Star?
Yellow Ceiling

INTERVIEWS
Jeff Adachi
Unsuk Chin
Philip Kan Gotanda
David Henry Hwang
Carrie Ann Inaba
Eddie Kim
Lalaine
Mira Nair
Sheridan Prasso
Lea Salonga
Amy Tan

RESOURCES
Children Now's
FENNEC Database
Poop Sheet
Wanna Sell a Script?
BUSINESS INFO
Film Financing
Hollywood's Managera
Murdoch in China
THE DQ "DREAMS" COMMERCIAL
Interview with the People Involved with the Commercial
Insights on Diary Queen's Insight on Commitment to Excellence and Diversity
"Look for the best possible talent and strive for diversity whenever appropriate."
US ASIANS' INTRODUCTION
Dairy Queen, along with Grey Worldwide, have demonstrated that they are among the leaders in our fast-arising multicultural and multi-ethnic world to embrace the policy of "blind-casting" in working with in recognition of the wide spectrum of people that represent their customer base. This course of action fulfills their desire/goals to simply "hire the best talent for the job."
Their latest example is the recent "Dreams" commercial that features two Asian/Asian Pacific American actors - a great rarity in today's U.S. media. This bold step have separated Dairy Queen/Grey Worldwide from recent commercials produced by national companies have started to incorporate Asian/Asian Pacific American actors within their various prominent commercials within their attempts to represent diversity. Dairy Queen and Grey Worldwide hired two Asian/Asian Pacific American actors because they were simply the best - the best and (hopefully) the only criteria of why one would get "the job."
In our efforts to support and highlight the excellent work done by companies such as Dairy Queen and Grey Worldwide, we were given the privilege of interview key personnel involved with the planning and creation of the commercial. A personal invitation is extended to read their various perspectives/viewpoints listed below.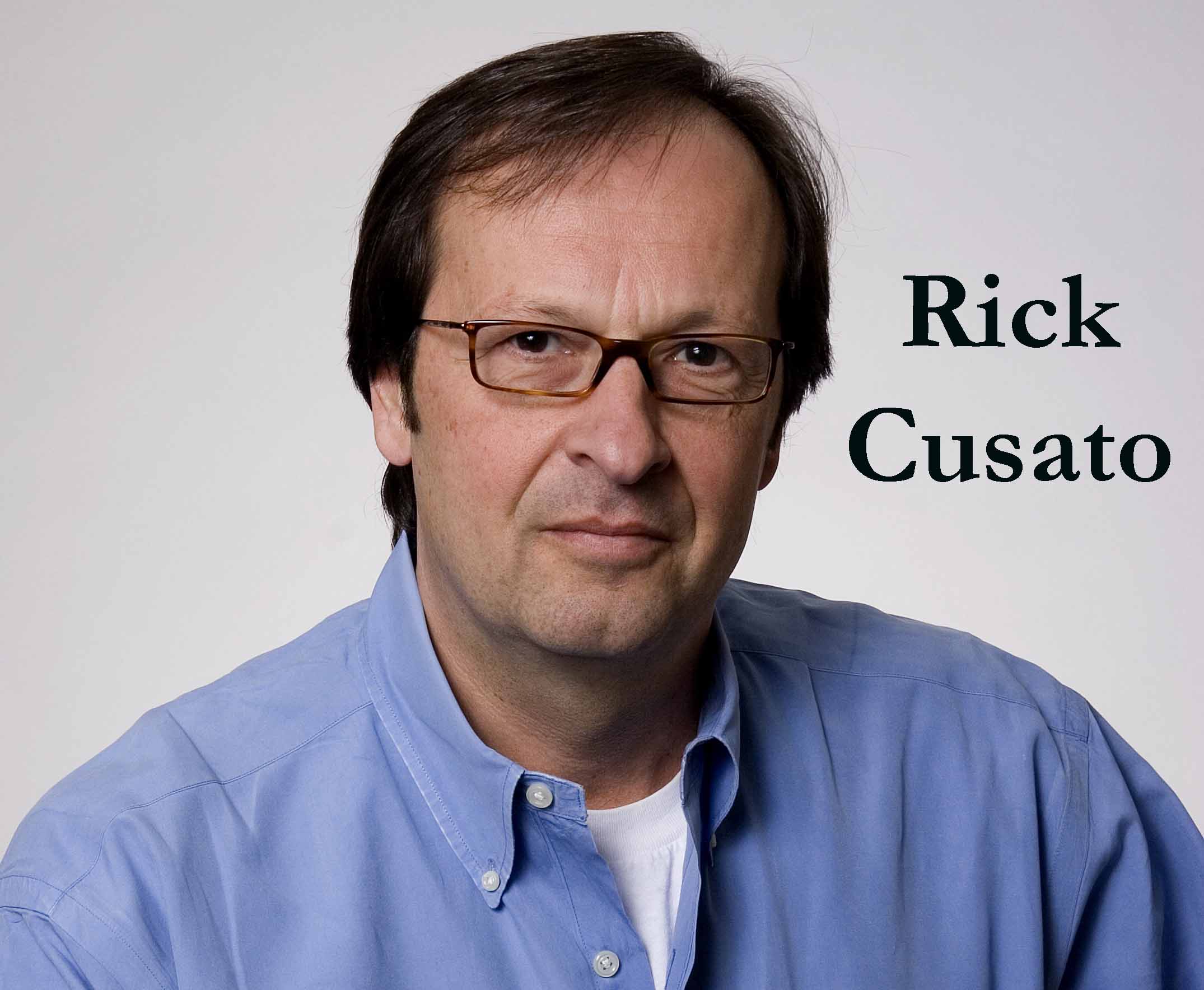 BACKGROUND
US ASIANS: Could you share some information on your respective backgrounds?

RICK CUSATO: I've been with Grey for 25 years. Over that time I've managed a number of different accounts in different categories. From automotive to package goods, from retail food /franchise groups to international work. Prior to Grey, I worked for a small agency, and a graphic design company. I grew up in Albany, in upstate NY and attended a SUNY College.

RYUN YU: I got my degree in theater at M.I.T. (I'm not kidding) and then went on to drama school at the Royal Academy of Dramatic Art in London. I've done plays around the world from Singapore to Louisiana, and in the last couple of years, more television and film.

SHIREEN NOMURA MUI: I am a proud Los Angeles native from the suburbs of Cerritos. I graduated from UC Irvine with a degree in Film Studies. Most recently I spent five years training at Playhouse West Repertory Theatre in North Hollywood. My recent credits include leading roles in three independent films with a fourth scheduled to shoot sometime this year. My other commercial credits include Japan Airlines, Alltel, and Toyota.

JOB DESCRIPTION AND RESPONSIBILITIES
US ASIANS: Could you share what is your respective positions and what are your responsibilities?

MICHAEL KELLER: As Chief Brand Officer at DQ I am responsible for the development and protection of the DQ brand. I am responsible for everything that touches the consumer outside of the stores we operate. So from the advertising and promotions we produce to the products we create; the point of purchase materials that deliver the product news to the customer to the media dollars we spend to carry our creative messages to market and everything in between.

RICK CUSATO: As a Executive Vice-President/Account Director at Grey Worldwide New York, I'm responsible for the overall management and profitability of the accounts I oversee. This includes all strategic development, media, any 360 activities, working with Grey subs who also work with DQ (Dairy Queen) like GWHIZ Entertainment who does all the kids work and Grey Canada. I interact on a daily basis with senior management at the client and generally represent the agency. I also get involved when appropriate with pitching new business.

JONATHAN RODGERS: At the beginning of this year (2006), I was named as one of two Deputy Chief Creative Officers reporting directly to Chief Creative Officer/President Tim Mellors. I currently handle 10 brands and my roles and responsibilities will increase with this new position (Editor's Note: EVP/Managing Partner - Creative/"True Grey" division - for Grey Worldwide/New York).

CREATIVE BACKGROUND
US ASIANS: Could you share the many creative and business success achieved by Dairy Queen - starting with the "Baby Bjorn," a humorous look at a dad with his infant son tucked in a Baby Bjorn trying to enjoy one of Dairy Queen's new CheeseQuake™ Blizzards®?

RICK CUSATO: Lots of creative awards!

JONATHAN RODGERS: I will quickly list off all of our Creative awards and recognition: 2 Emmys, 1 AICP award, 2 finalists at Cannes, 3 finalists at London International, 18 Golds, 6 Silvers and 1 Bronze at NY Festivals, Addys, Crestas, Mobius and Creativity Magazine. #1 Campaign as voted in 2005 USA Today poll, 4-Star review from Garfield in Advertising Age, 3 Features in Creativity Magazine, 5 Adweek Spots of the Month, 6 AdAge Spots of the week, 8 Top Ten Spots on AdCritic.

US ASIANS: In addition to creatively overseeing the work of Aetna and Dairy Queen, could you share which companies' commercials reflects your excellent work?

JONATHAN RODGERS: K-Mart * Olive Garden * Progressive Insurance * Pepsi * FedEx. (see bio listed below)

JONATHAN RODGERS' BRIEF BIO
Jonathan Rodgers began his career in 1988. Since then he's won over 100 creative awards including Cannes Lions, Clios, and the Grand Prix in London for such clients as McDonald's, FedEx, Coke & Pepsi.

Currently the Deputy Chief Creative Officer of Grey New York, managing clients including Dairy Queen, Progressive Insurance, Aetna, Olive Garden, and Kmart.

US ASIANS: Could you share your experiences of working with OPM (as a "self-described minimalist comedian") and how it has been an influential factor in your creativity?

RYUN YU: I have done one and a half shows with OPM and I certainly learned with them.

US ASIANS: What are some of the differences in playing past roles in diverse type of TV series such as That's So Raven (children programming) to 24/The Shield/ER/Huff (action/medical/drama programming) to VO (voice-over work) such as Final Fantasy VII/Doom/True Crime/Bruce Lee: Quest of the Dragon/Freelancer/Tenchu San)?

RYUN YU: The roles have been very different, and so have the shows. But I think that a background in theater really helps to prepare you…for most everything.

US ASIANS: What has been your experience in working with other APA theatrical organizations/entities (i.e. East West Players, Lodestone Theater, Cold Tofu, hereandafter, etc.) and how has it been beneficial in refining your craft?

RYUN YU: Without the Lodestone Theater Ensemble, I would be much worse off. Having a community, a company to work for and with is a privilege - I do not think you can continue to improve artistically without other like minded artists to sharpen yourself against. I am especially thinking of Phil Chung and Jeff Liu, longtime collaborators (I know it burns them that I'm saying this) and friends.

SHIREEN NOMURA MUI: I toured with hereandnow for one full season (1995-96) and had a great experience. We traveled across the country performing everywhere from huge auditoriums to outdoor courtyards in the middle of the quad. Any time, any place, we could put on a show. Since it was an ensemble, every show was different and I learned very quickly how to adapt in an ever changing environment.

Most of all I learned the importance of sharing stories about being Asian in America. As we traveled to small towns especially in the Midwest and East Coast - we came across Asian Americans who felt so isolated from Asian American culture. And I think that the hereandnow show reached out to them and let them know that they weren't alone.

US ASIANS: Realizing that you might be the wife of Eddie Mui, how did being around OPM help in your development as an actor?

SHIREEN NOMURA MUI: It just so happens that I am the wife of Eddie Mui! Being around him and OPM has really inspired me to develop my comedic talents. I find comedy very challenging so watching the OPM actors helped me realize that I have to be completely free, throw my inhibitions to the wind and just go for it!

CREATING THE COMMERCIAL
US ASIANS: Could you share who the creative team behind this commercial, the respective members' responsibilities/titles and the process?

RICK CUSATO: The people involved include the following:
Jonathan Rodgers (EVP/Deputy Creative Director - Grey NY)
Ari Halper (VP/CD Grey NY)
Steve Krauss (VP/CD Grey NY)
Diana Gay (Producer Grey NY)
Baker Smith (Director Harvest, LA)
JONATHAN RODGERS: Some other people, along with their other respective responsibilities, are the following:
Ari Halper (VP/CD Grey NY & Creative Director/Copywriter)
Steve Krauss (VP/CD Grey NY & Creative Director/Art Director)
Janet Ricards (Art Director)
Stu Mair (Copywriter)
MICHAEL KELLER: It all starts really with two creative teams at Grey. Two creative directors - Steve Krauss on the "Art" side and Ari Halper on the "Copy" side. There is also Janet Ricard and Stu Myer. Ultimately their work flow through Jonathan Rodgers, who is the Co-Deputy Chief Creative Officer at Grey. That's the core creative team at Grey.
However, it doesn't stop there as they collaborate closely with us at DQ, so people like myself, Aric Nissen, our VP of Brand and Product Marketing; Denise Hutton our VP of Marketing in Canada and the product manager associated to the product, in this case Michelle Forcier were involved on the product side.
It doesn't stop there either as we then collaborate with our commercial director in this case Baker Smith from Harvest Films and his crew and we eventually collaborate with our editorial house Crew Cuts and their crew help bring this spot to life.
US ASIANS: Could you share the process and your participation on how this "Dreams" commercial was created/produced to continue and/or meet the specific business, system unification and competitive goals incorporated within dairy Queen's "Something Different" slogan/agenda?
MICHAEL KELLER:
I am the beginning and the end of the process. I lay out the creative brief for the agency to go off and design their work against, and then ultimately approve everything that goes on the air. I am the beginning and the end - to
Grey Worldwide's
credit, a great collaborating team - I am involved all the way through the process.
At some point and time in the process the "Dreams" spot was created and it seemed like the appropriate spot to leverage the dream notion of Dream Pie Blizzards, the incredible decident and indulgent product that it is. And at some point in the process, that specific story board was approved in the process in support of the Dream Pie Blizzard. The Dream Pie spot in storyboard form was one of six or seven approved to create the DQ Something Different campaign for 2006. That campaign is in support of our overall brand and overall message and what we are trying to do to improve our consumer's perceptions and understanding of DQ.
Specifically with the "Dream Pie" spot, it wasn't until the late winter of 2005 when we had to begin the casting process and selected the actors that would meet our requirements based on the storyboards. By early January 2006, we had narrowed for nearly all of the commercials we were shooting, down to our final selected spots at which point and time the two Asian actors for "Dreams" were selected from the top talent of the very broad talent pool that auditioned for that spot. From there we shot and produced that spot and then we edited the spot which that brings us up to the present point in time when we shipped and aired the spot.
RICK CUSATO: This spot, like all our other spots, comes out of our overall strategy of crave and not taking life too seriously and in the case of Dream Pie Blizzards, it seemed natural to play off the dream idea to create the concept.
US ASIANS: Extending our congratulations and support on your company's recent commercial - along with the "Killer Bee" commercial - that featured two Indian American actors - within completely American situation (conveying that Asian Pacific Americans are regular "Americans"), could you share the marketing plan, development, process, casting, shooting, reasons and targeted goals of how this came about - along with sharing how this was similar and/or different that DQ's previous commercials (outside of the above-listed "Killer Bee" commercial)?
MICHAEL KELLER: It's very, very similar in many regards. "Dreams" is a spot that supports, Blizzards - our flagship product line. We do anywhere between two and three national TV ads for the Blizzards each year. We have had a fairly consistent voice for the Blizzard brands for the last two or three years as it relates to the television ads for it. The creative team was looking for a fun, comedic twist for it based on everyday life that could really entertain our customers, particularly our core target audience, and thus our comedic twist in dreams was very consistent with the comedic twist that we have been bringing to light in spots for the Blizzard brand for the last few years. So a lot of similarity and consistency, it's just that Dream Pie Blizzards gave us the platform to work off this notion of dreams which lead to our two actors day dreaming after their bite Blizzard about something that was very near and dear to them with the impending birth of their son or daughter.
Any questions regarding the content, contact Asian American Artistry
Site design by Asian American Artistry
Copyright © 1996-2006 - Asian American Artistry - All Rights Reserved.